Social Media Marketing That Delivers Customers To You
Community Growth — Brand Awareness — Lead Generation
Do you need a social media advertising expert to manage and maximise the potential of your business online? At Local Market, we empower New Zealand SME's with social platforms like Facebook, Instagram, TikTok and Linkedin to market, engage and win the hearts of their customers.
Whether it's running paid LinkedIn ads aimed at acquiring leads, posting engaging Instagram content that your audiences will love, or just managing your Facebook Messenger – our digital marketing agency is your one-stop-shop for all things social media.
Social Media Advertising
Local Market specialises in creative social media ads and campaigns for Facebook, Linkedin & Instagram. Promote your business or product to the right customers online. We identify and target your key audiences with engaging social media ads designed to get results and bring you leads.
Social Media Content
Content is king! Fresh, relevant and engaging online content is key to staying top of mind and letting your customers know about your latest promotion, product or work. Facebook stories, Linkedin posts – we can do this! It's all part of our monthly social media management packages.
Social Media Coaching
If the thought of sorting your company's social media advertising scares you, then we have the perfect solution. We offer a great social media coaching service where we run you through the basics of running your own social media.
Community Management
Any online business enquiries, messenger appointment or quote requests, questions asked, google reviews given – we take pride in managing your social page every month. Let us engage with your customers, be your online voice, run your social media community and report back.
Email Marketing
We can create attractive custom HTML email newsletters to send to your customers or design a good looking Mailchimp template so you can do it yourself.
Full-Service Social Media Advertising
If running your own social media doesn't sound like your thing, we also offer a full social media agency service. From sorting a regular posting schedule to executing your advertising, we can do it all in-house, so you don't have to worry about a thing. 

Great insight into different advertising channels. Has given us a big boost going into Christmas! We will definitely be continuing to work together in the future

This is a professional who's kiwi cultured attitude keeps the world focused on how your business might fit. 
Jacob comes across as human and honest. Listens and helps, especially with the curve balls of business promotion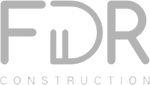 Local Market increased our customers by 200% with highly targeted social ads and replying promptly to our leads in Facebook messenger. So much easier than doing it ourselves. Solid ROI on a modest budget.
I'd love to help you accelerate your TikTok Marketing.
Request Free Advertising Audit